Envelopes
Z SERIES
Diamond cut design in a 16 gore semi bulbous shape.
The Ultramagic Z-90 with the special diagonal cut design has been popular in certain countries for many years. This interesting design enables you to create a balloon of any colou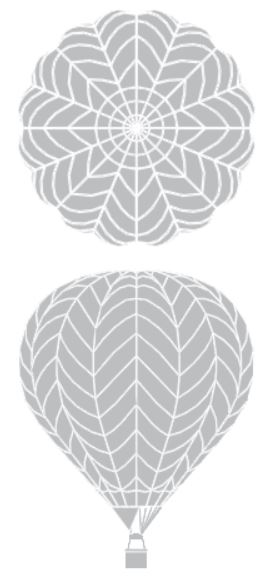 r combination that will be admired at balloon festivals, or whilst making mountain flight or simply just having fun flying at weekends. With a choice of 22 colours and the ability to make any design within the existing panel construction, your creation is limited only by your imagination.
Ultralast fabric is standard to the parachute and top 3 panels as is the 1.5m high nomex mouth. Extra Ultralast fabric, special colours, clear windows and nomex scoop are all available as options.