Envelopes
S SERIES
The light series designed for a multitude of uses. Adventure flights or small ride balloons.
The semi bulbous 16 gore shape makes this series the ideal choice for adventure flights.Whilst it is lighter in weight than the multigore larger designs it still offers maximu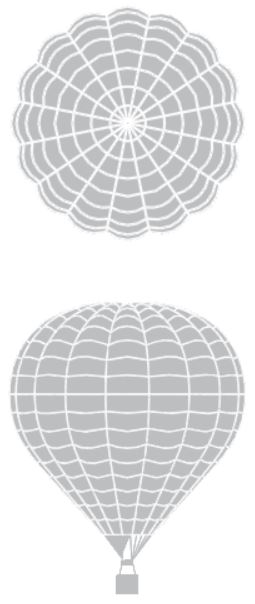 m strength and safety. This series is also suitable for certain simpler artwork designs. The smaller S-50 and S-70 envelopes are the basis for the light weight travel pack Tekno series of balloons, whilst the larger sizes are ideal for starting up a small passenger ride operation. Model S-90 is the basis of the Adventure 90 package, the perfect balloon for clubs and small adventure flights.
All envelope options are available with this series.