Ultramagic are pleased to have supported the GREAT EASTERN BALLOON CAMP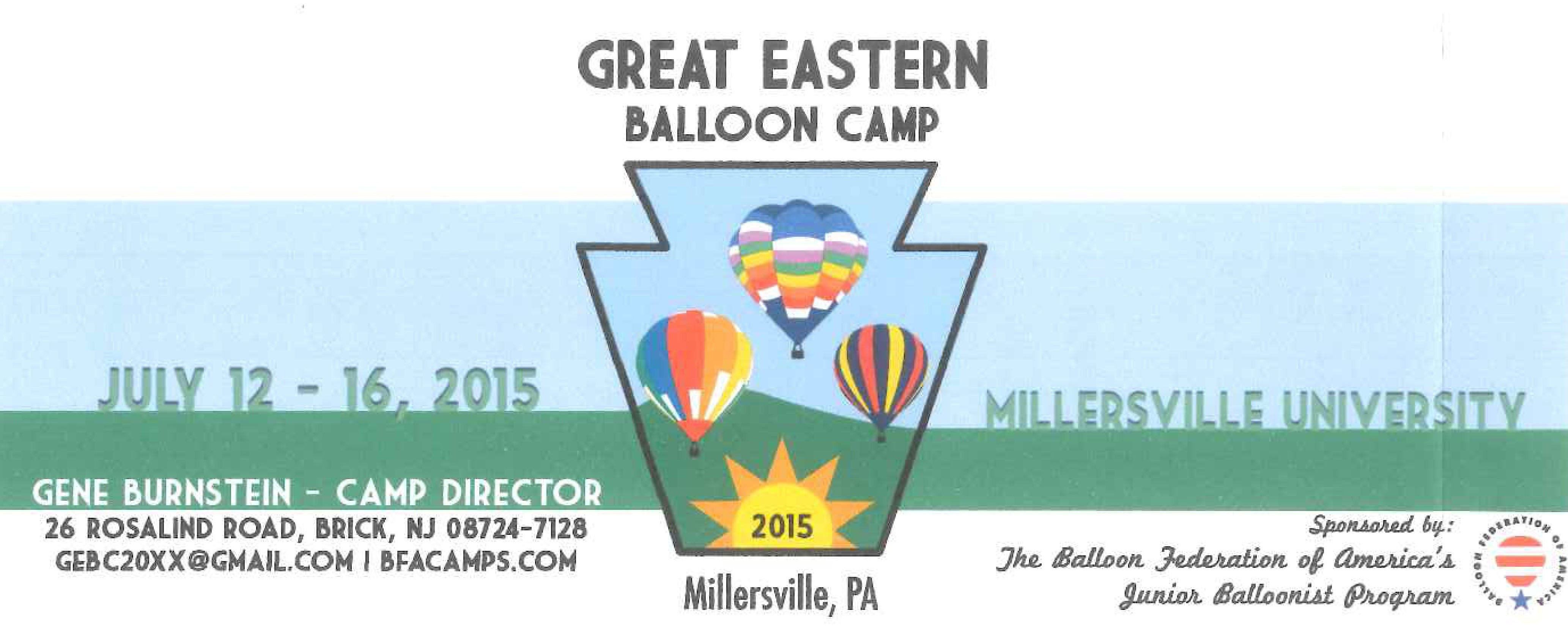 The second year of the BFA sanctioned balloon camp in North East USA was a success says Gene Burnstein – Camp Director in a letter thanking Ultramagic for its support.
25 campers, 12 counsellors/crew chiefs and wonderful pilots spent 5 days enjoying balloon activities. Gene says that they all had fun and worked hard from early morning to late evening. With a stress on safety in all aspects of ballooning it is hoped that the campers will spread their knowledge to other balloonists and benefit the longevity of the sport.
Ultramagic were pleased to have supported the camp with a copy of Jaume Llansana's great ballooning adventure book "AFRICA IN A BALLOON" for each of the campers. It is hoped that reading this book inspires the campers to experience the wonderful adventures that ballooning can offer. We at Ultramagic hope to meet the campers some time in the future and we appreciate receiving their thank you card.
Well done Gene Burnstein and the Great Eastern Balloon Camp team. Here is hoping for many more balloon camps to help promote the future of our exciting sport. – FLYING IS MAGIC!
The AFRICA IN A BALLOON book is available in English and Spanish from Ultramagic and dealers.