22nd FAI World Hot Air Balloon Championship Japan
Japan 28th October to 7th November 2016
 Ultramagic Racer pilots take 5 of top 10 places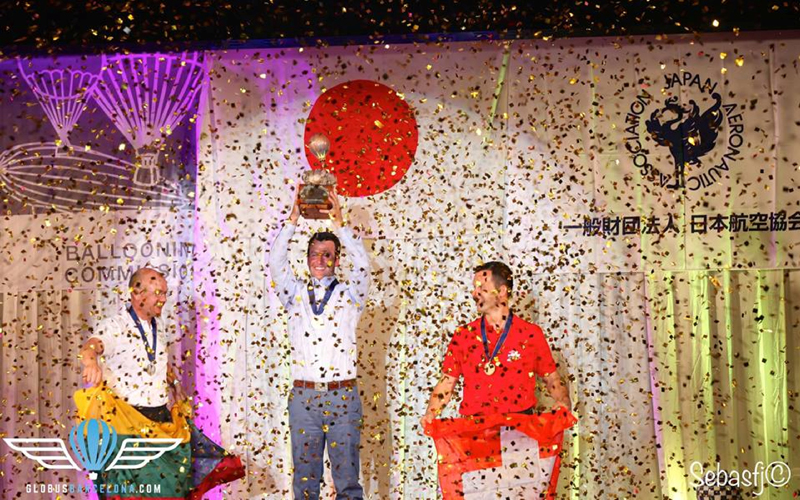 1
   HEARTSILL, Rhett
    USA
26160
2
   KOSTIUSKEVICIUS, Rimas
    LTU
23907
3
   ZEBERLI, Stefan
    SUI
22609
4
   SCHWARTZ, Nicolas
    FRA
22515
5
   HUGI, Roman
    SUI
22366
6
   BAREFORD, Dominic
    GBR
22313
7
   LATYPOV, Sergey
    RUS
22235
8
   SATO, Masafumi
    JPN
22148
9
   PETREHN, John
    USA
21883
10
   KOSTIUSKEVICIUS, Rokas
    LTU
21644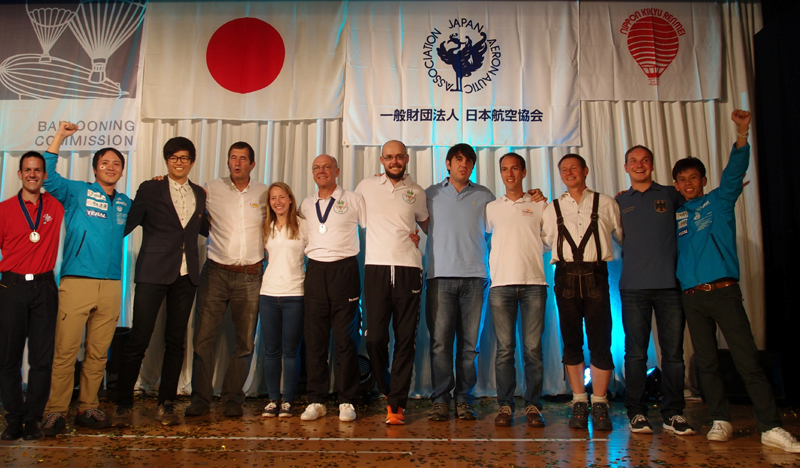 Congratulations to Rimas on taking 2nd place
Congratulation Stefan on taking 3rd  place.
Congratulations Nicolas on taking 4th place
Congratulations Masafumi on taking 8th place
Congratulations Rokas on taking 10th place.
Congratulations and well done to all of the pilots taking part.
Special congratulations to the new world champion Rhett Heartsill from the world wide Ultramagic team who flew a great competition!
Well done to the Ultramagic World Champion Racer Team.
We value the support and trust of all who fly Ultramagic balloons whether it be in competition, fun flights or passenger flights.