Dominic Bareford won the 2018 Lux Balloon Trophy
The 2018 Lux Balloon Trophy has taken place at the Municipal Park of Mersch, right in the heart of Luxembourg, from 19th to 22nd July. Organized by the Cercle Luxembourgeois de l'Aérostation, in this international championship have competed more than 40 pilots of different countries. After passing 22 tasks in 7 flights, the English pilot Dominic Bareford, with an Ultramagic Racer balloon, got the victory.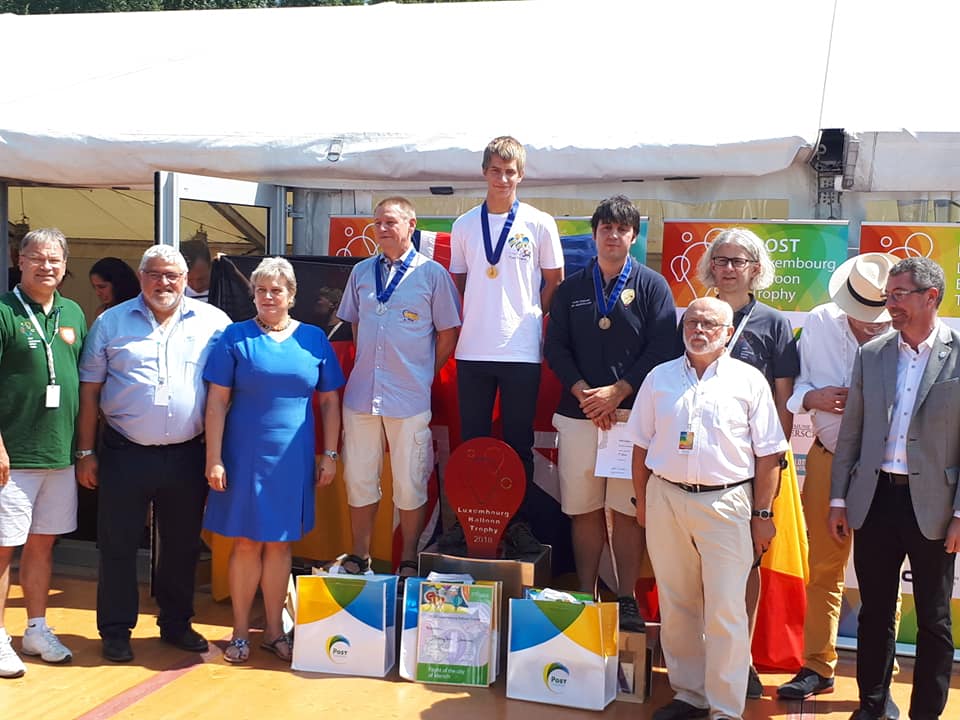 In the event, besides the competition, there has too different animations, exhibition and show for all the publics, like parachuting jumps and the traditional Night Glow with a sound and laser spectacle.